Ethereum is the second largest cryptocurrency to date by market capitalization. Ethereum has been created by Vitalik Buterin, who is one of the renowned personalities in the crypto galaxy. It is an open source software which works on a decentralized network, based on blockchain platform and smart contract functionality.

Ethereum has two primary functions: keeping things running smoothly by compensating the mining nodes and pay people under smart contracts platform.

As it is the second most popular cryptocurrency, more people are investing in ETH and the increasing zest to invest necessitates the knowledge of the top Ethereum wallets.
So, here's the updated list of the top Ethereum wallets, which will guide you in the trading decisions:

Let's take a look at the updated and best Ethereum wallets in 2019 | Compare and Choose the best Ethereum wallet with this latest review on Ethereum wallets
1. Trezor

Trezor was mainly proposed for Bitcoin storage initially, but later on, it started supporting other currencies, of which Ethereum is one of the majorly traded cryptos. It also supports other ERC20 tokens such as Ethereum Classic (ETC), Litecoin (LTC), Dash (DASH), Zcash (ZEC), Bitcoin Cash (BCH) and many more.

Trezor is one of the best Ethereum hardware wallets. To control the stored Ether in Trezor wallet, you've to use a web wallet, probably MyEtherWallet, which will feature Trezor integration.

Hence, if you want to interact with smart contracts in MyEtherWallet, you've to work in conjunction with the web wallet.

The biggest advantage of Trezor is that it is one of the most secure wallets. Other than having the common advantage of an offline wallet, it offers other features like advanced cryptography, 2-factor authentication, and the final screen allows you the revise the transaction before confirming.

Visit here to get more details about Trezor Wallet.
2. Ledger Nano S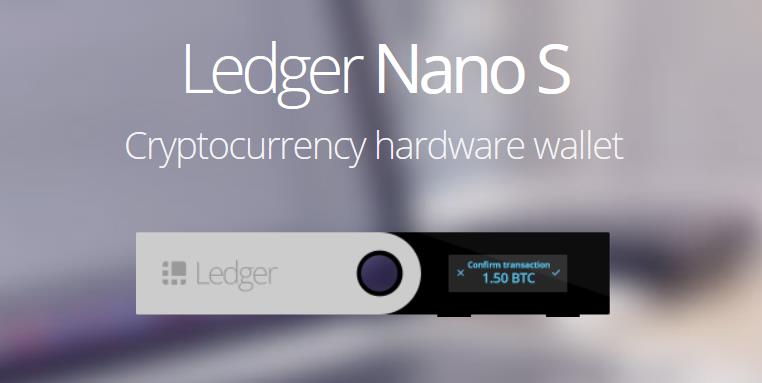 Another one which falls under the list of top Ethereum wallets, 2019 is Ledger Nano S, which became popular for storing Ethers. The best part about it is that it can get connected to any device via a portable USB device and supports a wide range of cryptocurrencies like Ethereum, Bitcoin, Litecoin, Ethereum Classic and many more altcoins. It includes the companion apps to simplify the process of crypto holdings.

Security is what it makes this wallet fall into the top Ethereum wallet category. It includes a 2-factor authentication, a secured PIN code, and recovery seed accessibility.

It has a built-in OLED screen, where you can check the transaction details with a double tap button.

Visit here to get more details about Legder Nano S wallet.
3. KeepKey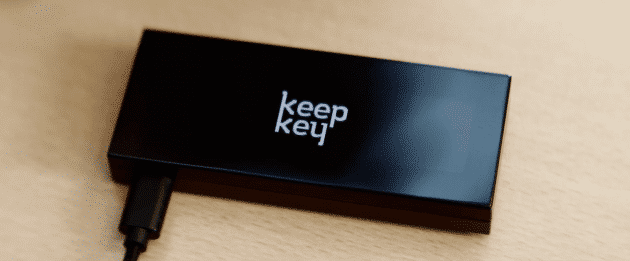 KeepKey is also a USB enabled hardware wallet, that allows you to store not only Ethereum but other cryptocurrencies as well as Bitcoins, Litecoins, and other altcoins. Keep Key was launched in 2015 with a Hierarchical deterministic(HD) feature, which can generate an unlimited number of private keys.

Like Ledger Nano S, even this has an OLED display screen where you can recheck and confirm the transactions.

The setup process is very easy and simplified, you'll have to download two chrome applications- the first one generates a wallet and the second one keeps you connected to Keep Key through chrome.

Visit here to get details about KeepKey hardware wallet.
4. Guarda

Guarda is one of the first multi cryptocurrency wallet, which supports the most popular crypto coins and tokens including Zcash, BTC, ETH (+ERC20 tokens), ETC, Zcash, Ripple, DASH, latest EOS and other multiple altcoins. It's reliable and safe characteristics, and device compatibility feature makes it one of the top Ethereum wallets for android users.

Unlike many other wallets, Guarda doesn't store any client information, wallet data or private keys. The private key is stored in the device's secure memory and deletes itself if you log out from the wallet.

Guarda allows you to shift your assets from one coin to another smoothly, without registration, limits and complex verification procedures.

Visit here to access Guarda wallet.
5. MyEtherWallet

MyEtherWallet is one of the best Ethereum web wallets with a difference. MyEtherWallet allows you to store your Ethereum private key on your computer rather than on third-party servers which offer an increased level of security as compared to other wallets. It means that you have to backup your wallet on a regular basis.

It offers the handy feature of writing and accessing the smart contracts, and allows integration to the hardware wallets like Trezor and Ledger Nano S.

Another feature is that it provides a built-in ETH to BTC swap facility and support Ethereum Classic and other ERC20 tokens on the platform, hence tagged as one of the best ERC20 wallets.

Visit here to use MyEtherWallet.
6. MetaMask

MetaMask is one of the easy-to-access browser extension Ethereum wallet, which allows you to store Ether and also access dApps. It offers the advantage of encrypting the private keys and storing in your system and that you don't need any personal information to register.

The MetaMask was created with the intention of making Ethereum as accessible as possible, and it can be installed on Chrome, Firefox, Opera and Brave browsers.

Visit here to install MetaMask on your browser.
7. Ethereum Wallet - Mist

Mist is known as the official Ethereum wallet, designed to offer secure storage of ETH and other ERC tokens available on the Ethereum blockchain. As it has been developed by the same team who created Ethereum, it is promised as one of the most secure desktop Ethereum wallets. 

The sign-up process is fast and relatively easy, and you don't have to provide any personal info. Just that you have to create a strong and secure password, which if you forget, you can retain from the personal system where it gets automatically stored during the creation of an account.

Visit here to install Mist.
8. Exodus

Exodus is a desktop supported cryptocurrency wallet, that is convenient to store ETH. Exodus supports nearly three dozen cryptocurrencies including Ethereum, Bitcoin, Litecoin, Dash, Zcash among the popular ones. Exodus is the best multi-currency wallet for the new traders as it has an easy user interface with well-designed features. Exodus galore with its pros over its cons, such as ShapeShift integration for quick cryptocurrency exchanges and easy and any time access to your crypto holdings. 

Transactions over a crypto network can be made directly through the Exodus wallet. The transaction fee is paid to the network itself and not Exodus.

Visit here to download Exodus wallet.
9. Jaxx

Jaxx was created in 2014, which believes in simplifying the blockchain and attracting the masses to its unique selling proposition. Jaxx is a multi-chain wallet which offers support for seven cryptocurrencies, namely Ethereum, Bitcoin, Dash, Ethereum Classic, DAO, Litecoin, Bitcoin Cash, REP and many more. 

It is one of the best Ethereum wallets for ios and android users. Jaxx gives you full control over the wallet, which is highly accessible with desktop and mobile compatibility. It allows you to quickly convert between bitcoin, Ethereum, and DAO, and will also work for all the coins, and the Jaxx developers integrate in the future. It has been tagged as one of the best multi-currency wallets in the cryptocurrency wallet review.

Its available in the form of a desktop app, Android and iPhone apps and Chrome extension. Hence, it has all the features required to be one of the top Ethereum wallets-2019.  

Visist here to install Jaxx wallet.
10. Ethaddress

Ethaddress is one of the best Ethereum paper wallets that allows you to create an Ethereum account with your public and private keys printed on a paper. Its secure, easy accessibility and cheap cold storage make it one of the top Ethereum wallets and the best part is that you can also encrypt your private key for additional protection. 

This is good for generating bulk Ethereum addresses. You just have to visit there gitHub repo and download the code. Open the index.html file and nwo you can generate address from the HTML page.

Visit here to download the Ethaddress code.
11. Coinomi

The Coinomi wallet is a multi-currency wallet, which is fast and convenient to use. Their android app allows you to store hundreds of tokens and coins, including Ethereum, Bitcoin, Bitcoin cash, Ethereum Classic and 200 more tokens. Coinomi is also an HD wallet, which provides you easy backups so that you can retain the ownership of your private keys. The best part is that you can protect your identity here as no personal information is required in the signing up process.ShapeShift integration is another prominent feature, providing for faster exchanges between your crypto holdings.

You can download Coinomi wallets from here.
12. Bread Wallet

Bread (BRD) is a standalone cryptocurrency wallet for Android and iOS devices. It supports major coins like Bitcoin, Ethereum and Bitcoin Cash and Ethereum ERC20 tokens. The BRD app connects directly to the cryptocurrency networks, where the wallets are stored. The keys to access the wallets are securely stored in the phone. The BRD app provides a unique Paper Key, which is a list of 12-words which can be used to recreate the keys to your wallet. If the phone is lost or upgraded, this Paper Key helps to recover the wallets and funds. 
Visit here to download BRD wallets.
---
---