Mosaic v4.3.1 - Tailwind CSS Admin Dashboard Template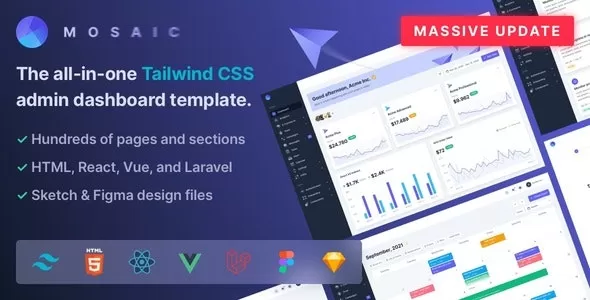 Mosaic is a powerful admin panel template built with Tailwind CSS. It contains hundreds of ready-made layouts and sections and is written in HTML, React and Vue. Mosaic offers many functional designs to get you up and running quickly. With a wide range of beautiful styles and full-screen layout, it is perfect for admin dashboards, e-commerce, marketplaces, FinTech and SaaS companies to use as a starting point for their projects. If you want to take your application to the next level - Mosaic is your choice!
mosaic-4.3.1.rar
* The referring site you are being redirected to is not controlled by us, we don't host any of the files, this site only contains download links from 3rd party sites by individual users which are freely available on all over the Internet. This material was provided for informational purposes only.
The minimum length of a comment is 30 characters.