ECR - Easy Content Restriction Pro v5.0.1.0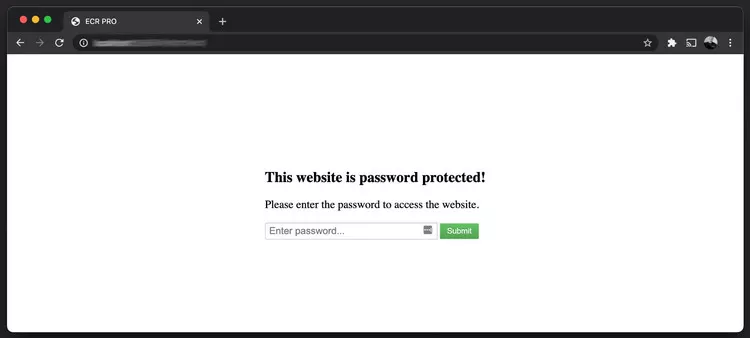 With this plugin you can hide text in your articles with a password or from specified user groups with a simple syntax call directly in the articles. Special features are the unusual syntax use (square brackets) and the Safe Mode to avoid hidden text to be showed in other components (e.g. search component). Because the typical plugin syntax is removed in calls from the outside, the plugin does not use curly brackets. In the Safe Mode the whole article is replaced with an empty string if ECR detects a call from outside the content component of an article which uses the plugin.
Features
Global Password Protection (PRO)
Protection for frontend, backend or both (PRO)
Protects content in articles (FREE) / Protects content on the entire website (PRO)
Password Mode - Protect your content with a password! No user account required to load the content - just the correct password
Remember successful password inputs - Entries are stored in the user's session, and the password does not have to be entered again (PRO)
Easy syntax to call the plugin: [ecr]YOUR TEXT[/ecr]
Safe Mode: Content protection not only in the article view
Blur Mode: Shows a blurred version of the original text as a preview (PRO)
Specify the allowed or disallowed user groups
Specify allowed users using their IDs
Set an individual replacement text
Languages: English and German
easy-content-restriction-pro-5.0.1.0.rar
* The referring site you are being redirected to is not controlled by us, we don't host any of the files, this site only contains download links from 3rd party sites by individual users which are freely available on all over the Internet. This material was provided for informational purposes only.
The minimum length of a comment is 30 characters.