YITH WooCommerce Frequently Bought Together Premium v1.32.0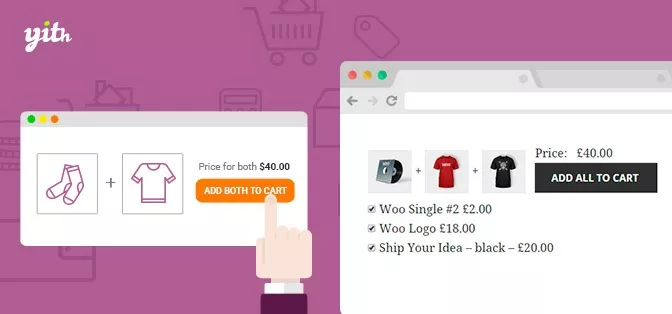 Increase sales showing a section to suggest items usually bought together with the product watched by your customer.
The right strategy to increase your sales
Many statistics carried on most popular e-commerce shops have proved that sales are considerably increased by correct selling strategies, which show even figures are but a really great sale success. Suggested products that users generally buy together is one of the most effective among these marketing strategies.
The right cross-selling strategy in your shop is crucial because it affects conversion rates in a very significant way.
Products suggested as "frequently bought together" are, in fact, much more appealing and customers who see them might be already interested in them. This way, conversion rates are really high.
YITH WooCommerce Frequently Bought Together plugin is the best choice for implementing this feature into your website. You can show products to a highly specific and selected target.
Explicitly designed to let you make your offers in the most direct way ever, a well-planned proposal has double advantages for shop owners and customers. Your suggestions might allow them to save a lot of time and grant you a highly targeted advertising, which is always the most effective one.
Get Paid Access + Instant Download
Payment is required to download this product with cheap price.
You can save your money up to 90% and 100% virus free files from author.
No waiting! The download will be started after your payment successfully.
* Note: Please do not close this window after purchasing to download this product.
The minimum length of a comment is 30 characters.