PixelPhoto Android v1.10 - Android Photo Sharing Application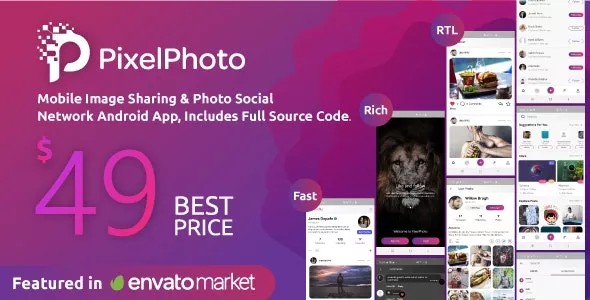 Mobile Apps
PixelPhoto Android
is an Android app for
PixelPhoto
social network app. PixelPhoto users can post and interact with user feeds, likes, comments and more. Now using the application has become easier and more fun!
Features of PixelPhoto Android
Viewing publications
Sending and viewing messages
Registration page
Uploading images, videos and other content
Offline access to all messages and recent correspondence
Image caching system.
Look for new users and friends
Control your privacy and settings
8+ image filters and brushes
Change profile information
Recent posts
+30 new features
And much more.. 
Guest does not have access to download this file.
Signup Now!
Highlight text and press
Ctrl+Enter
Comments (0)