IDM Activation Script (IAS) 0.8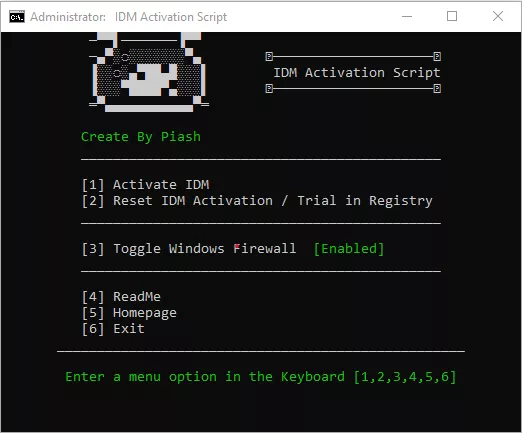 IDM (Internet Download Manager) là phần mềm hỗ trợ download số một hiện nay. IDM cho bạn tải về phần mềm, video, nhạc,... nhanh chóng gấp nhiều lần so với phương thức download khác.
IDM Activation Script là gì ?
IDM Activation Script là công cụ kích hoạt bản quyền IDM cho phép update và đảm bảo không có virus như các công cụ bẻ khoá khác.
Tính năng cơ bản:
Kích hoạt IDM bằng phương pháp khóa key registry.
Thiết lập lại bản dùng thử IDM.
Mã nguồn mở.
Hướng dẫn sử dụng IAS
Bước 1: Truy cập trạng chủ IDM và cài đặt bản dùng thử 30 ngày tại đây.
Bước 2: Sau khi cài đặt IDM, tải về IAS 0.8 theo link bên dưới và chạy với quyền Run as administrator
Chúc các bạn thành công!
idm-activation-script-0.8.rar
* The referring site you are being redirected to is not controlled by us, we don't host any of the files, this site only contains download links from 3rd party sites by individual users which are freely available on all over the Internet. This material was provided for informational purposes only.
The minimum length of a comment is 30 characters.