Universal Transporter Apps v3.0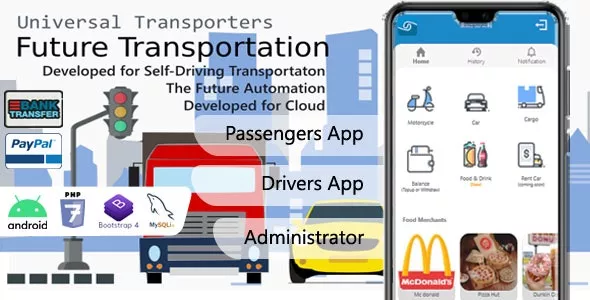 Mobile Apps
Universal Transporter Apps
is Micro Online Transportation System Everyone can have a small business transportation and delivery service sector, it doesn't have to have many vehicles and a large company. Exclusive passenger shuttle application with GPS is made for those of you who want to provide convenient and practical transportation services for your own version as the owner. Service your customers with intelligence features for your company / travel agency. and order management that is simple, practical, focused on the services order.
Demo: https://codecanyon.net/item/universal-transporter-apps/24700296
universal-transporter-apps-27042021.rar
Size: 205.21 Mb
* The referring site you are being redirected to is not controlled by us, we don't host any of the files, this site only contains download links from 3rd party sites by individual users which are freely available on all over the Internet. This material was provided for informational purposes only. Administration is not responsible for its contents.
Highlight text and press
Ctrl+Enter
Comments (0)