Laravel Nova v4.31.3 - Beautifully Designed Admin Panel for Laravel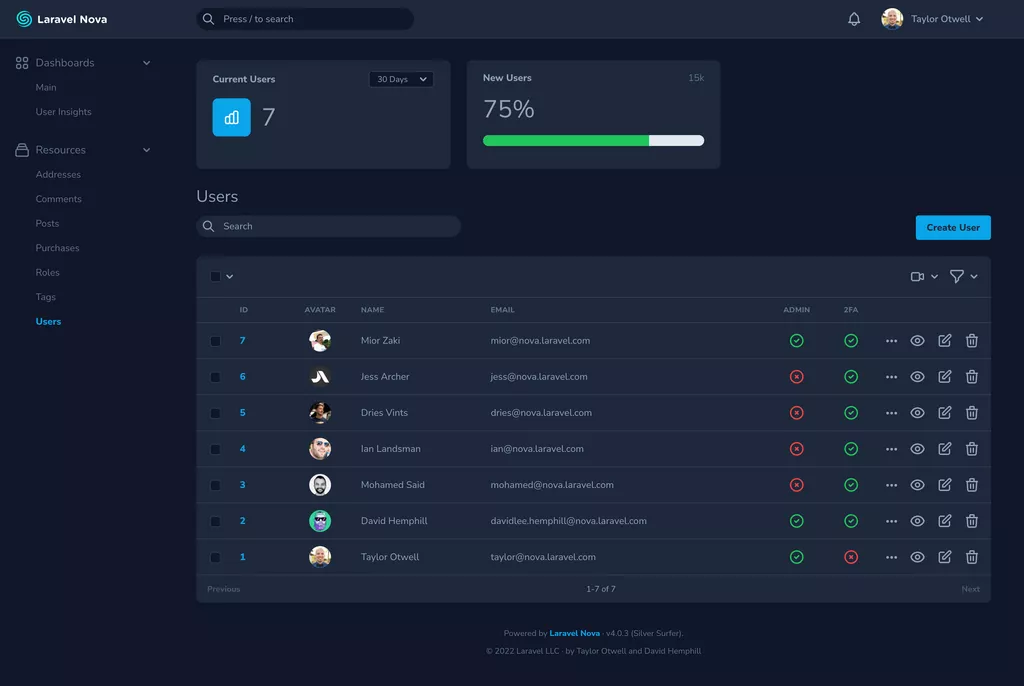 Nova is a beautifully-designed administration panel for Laravel. Carefully crafted by the creators of Laravel, Nova is designed to make you the most productive developer in the galaxy.
Nova is ready for the space age with best-in-galaxy features.
Nova provides a full CRUD interface for your Eloquent models. Every type of Eloquent relationship is fully supported. Need to edit the pivot data on your polymorphic many-to-many relationship? We have you covered.
Get Paid Access + Instant Download
Payment is required to download this product with cheap price.
You can save your money up to 90% and 100% virus free files from author.
No waiting! The download will be started after your payment successfully.
* Note: Please do not close this window after purchasing to download this product.
The minimum length of a comment is 30 characters.