Grocery, Food, Pharmacy, Store Delivery Mobile App with Admin Panel v3.0.0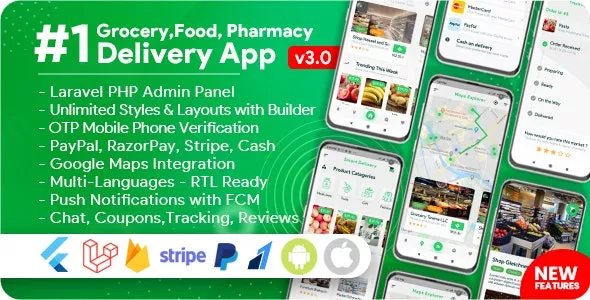 Launch your own grocery, food, pharmacy, store delivery app with a complete dashboard. This is a complete end-to-end solution for launching your own full delivery app. It includes an end user app from which the end users can place an order for products and it includes an admin panel for store owners to accept or manage orders and improve their business. This solution is ideal for anyone who wants to start a product delivery app business.
Get Paid Access + Instant Download
Payment is required to download this product with cheap price.
You can save your money up to 90% and 100% virus free files from author.
No waiting! The download will be started after your payment successfully.
* Note: Please do not close this window after purchasing to download this product.
The minimum length of a comment is 30 characters.