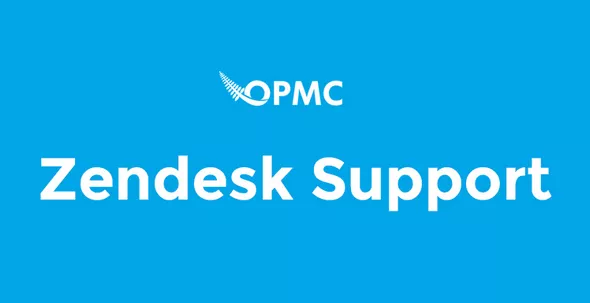 Zendesk 
Support for
WooCommerce 
simplifies your business operations and gives you peace of mind. It provides you with a platform where you can manage customer orders and related issues - all in one place.
Easy to integrate
This plugin is very 
easy to integrate
. Copy your subdomain, username and access token from your Zendesk account, save the changes, and your WooCommerce store is now integrated with Zendesk.
Track orders and emails in one place
When a customer places an order or request, Zendesk automatically creates a new ticket for the customer. You will receive a notification by email and on your Zendesk account. You can easily follow the corresponding ticket accordingly.
Easily
Sort 
Customer Orders
You can sort and organize customer orders by status, customer name, tags, priority levels, and more.
Take notes and tag teammates to easily resolve customer issues
You can take notes for your consideration and assign the application or task to the appropriate team member according to the request made by your client. You can continue to communicate internally and externally in the same ticket without notifying the customer by setting the access level for different Zendesk accounts.
View your orders by status
Thanks to the integration with Zendesk support, you have the ability to filter orders based on order status.
Set priority levels for your client's request
Depending on the severity of the problem, you can set priority levels for your clients' requests.